The Effect of DJs' Social Network on Music Popularity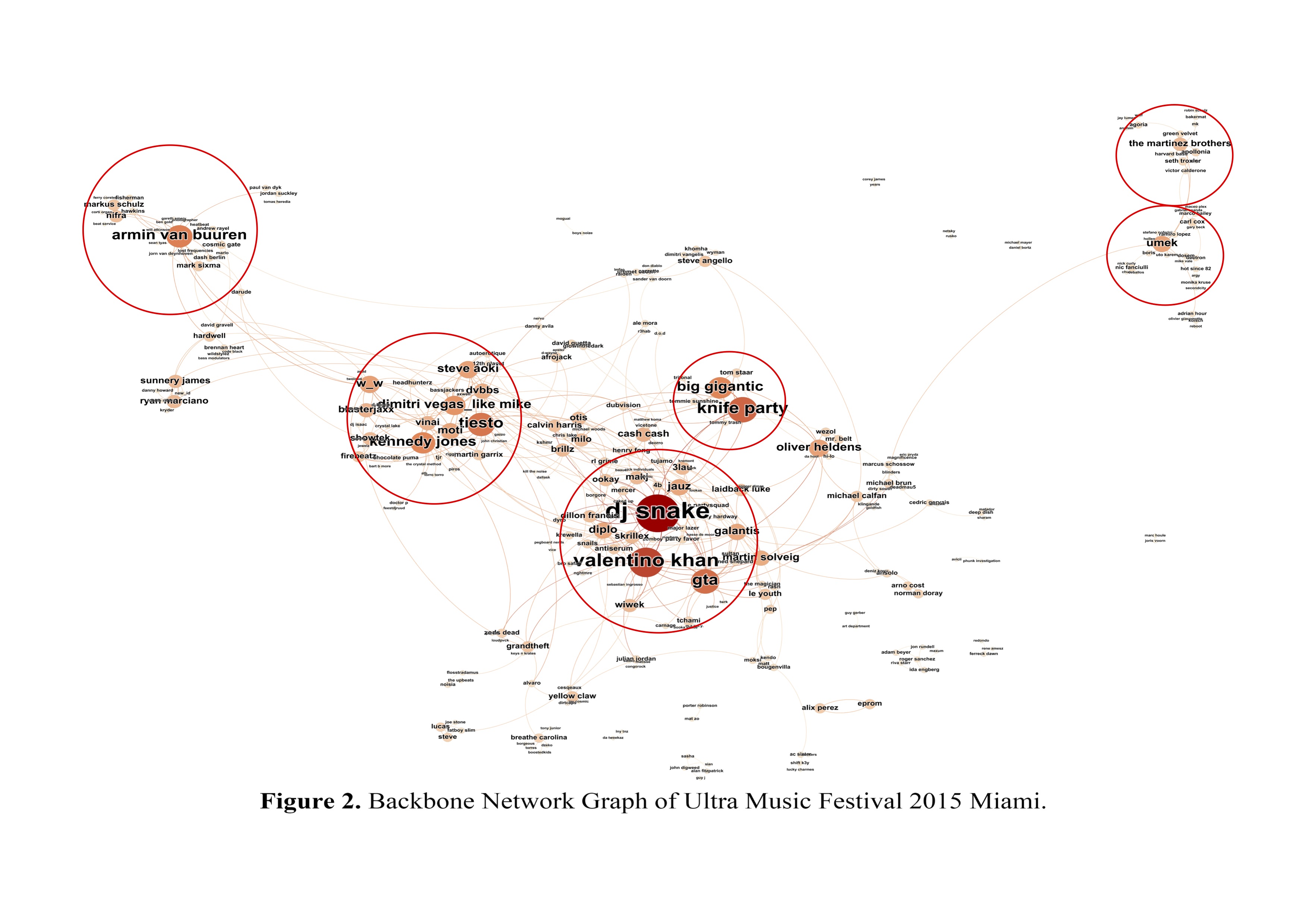 This research focuses on two distinctive determinants of DJ popularity in Electronic Dance Music (EDM) culture. While one's individual artistic tastes (Audio Features) influence the construction of playlists for festivals, social relationships (Social Network) with other DJs also have an effect on the promotion of a DJ's works.
Motivation: There are many aspects that affect when DJs construct Mix Sets.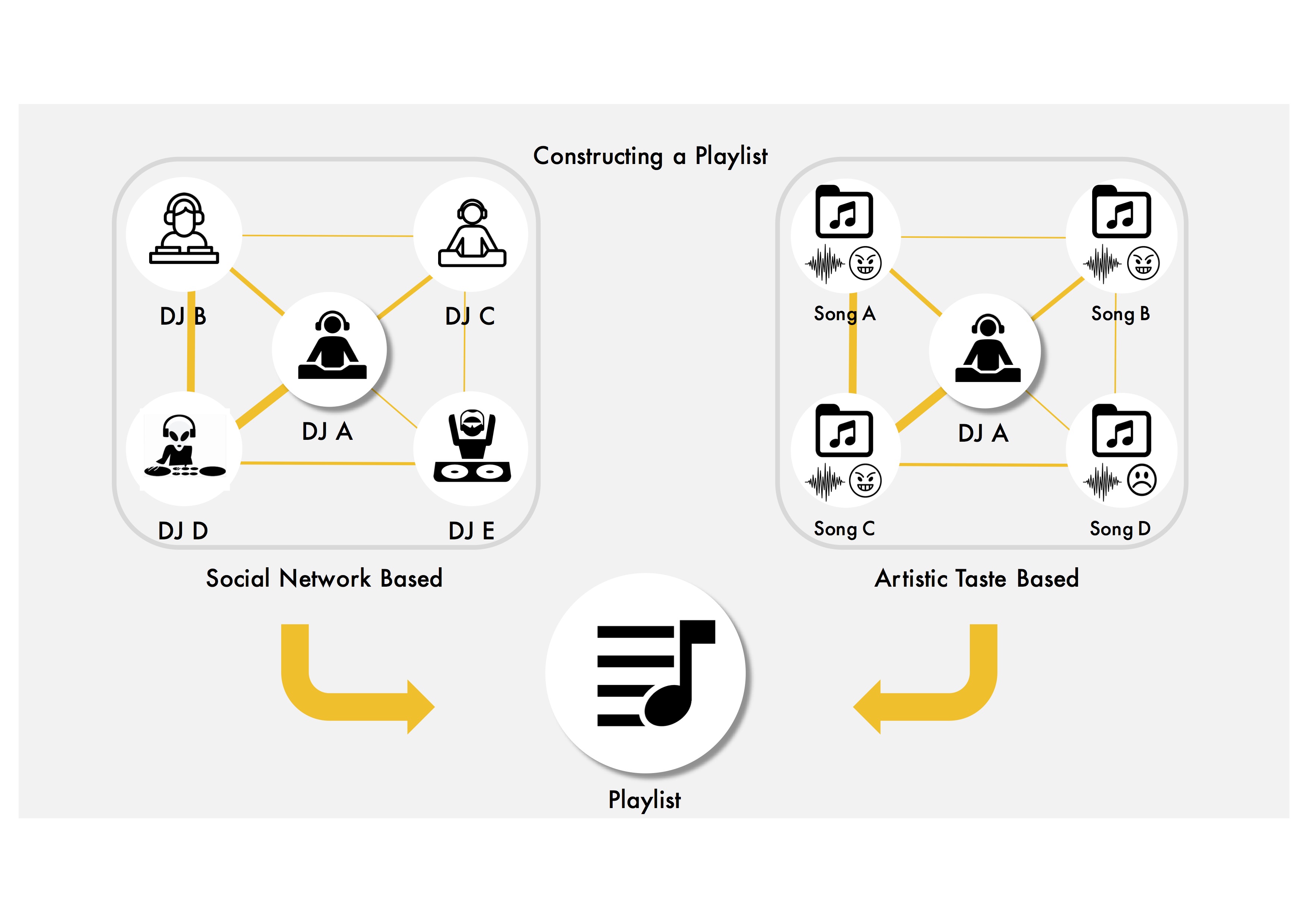 Motivation: What are the factors that affect when DJs chooses a song?.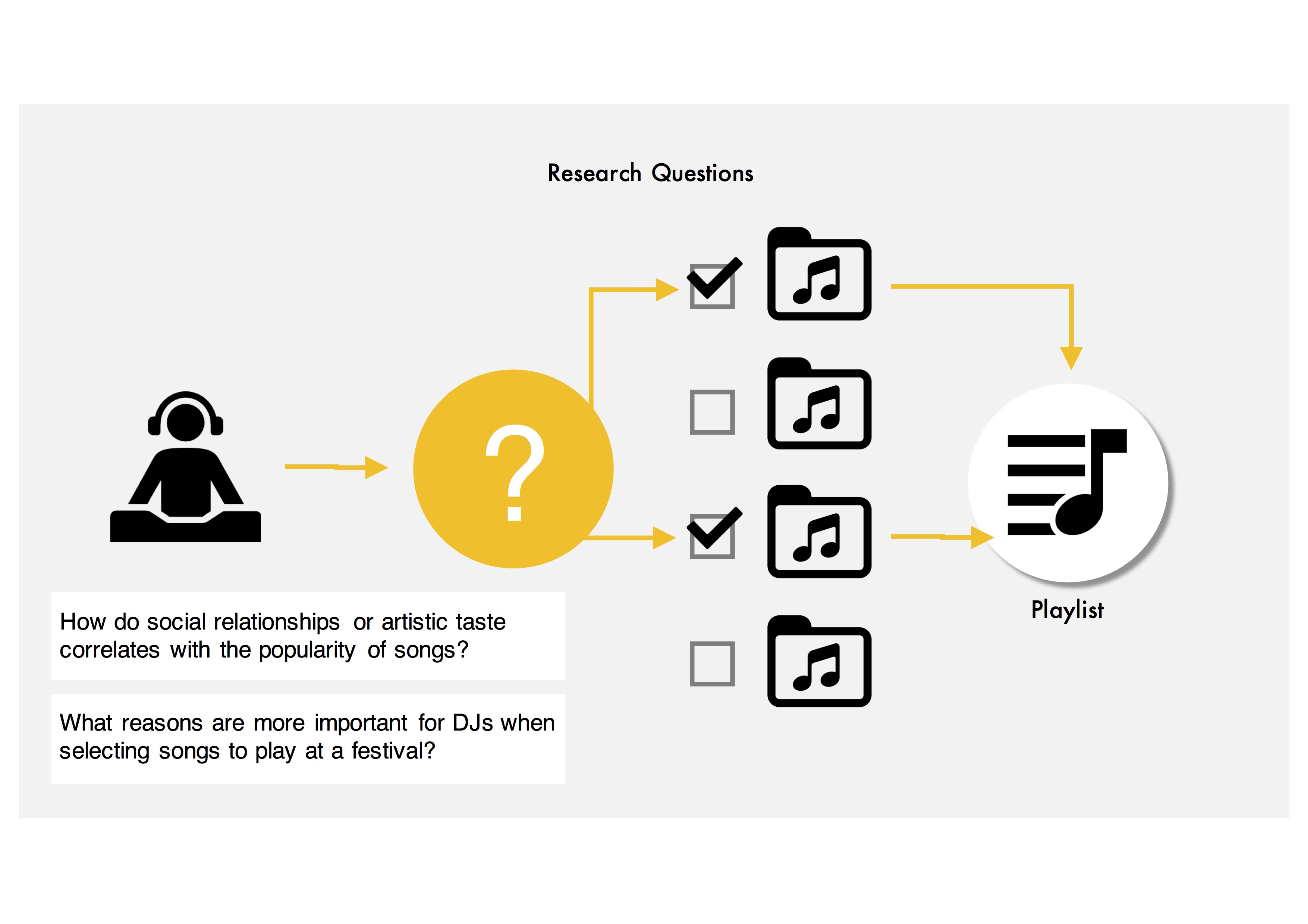 Hypothesis: Audio Features & Social Network.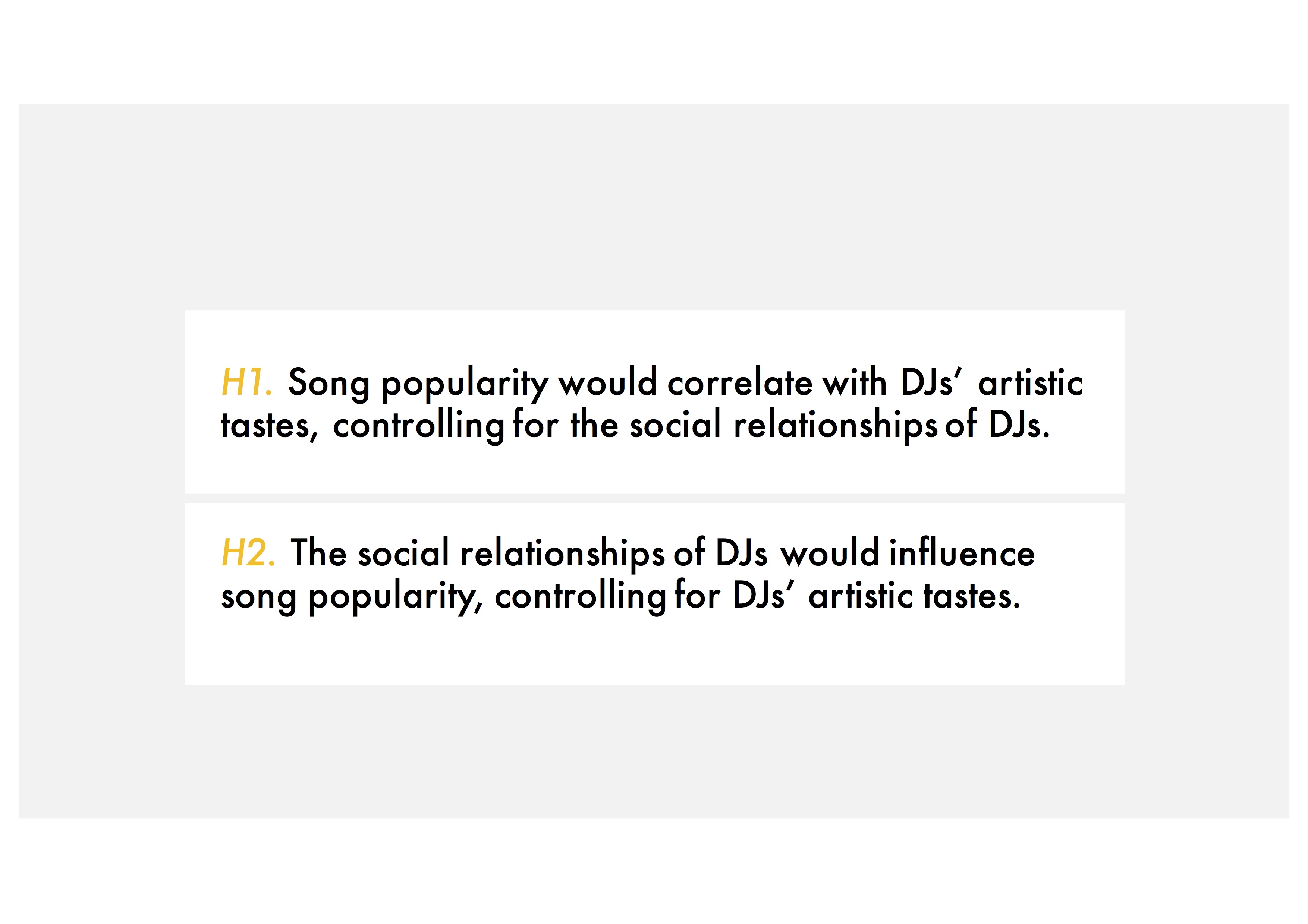 Dataset: 1001TRACKLISTS.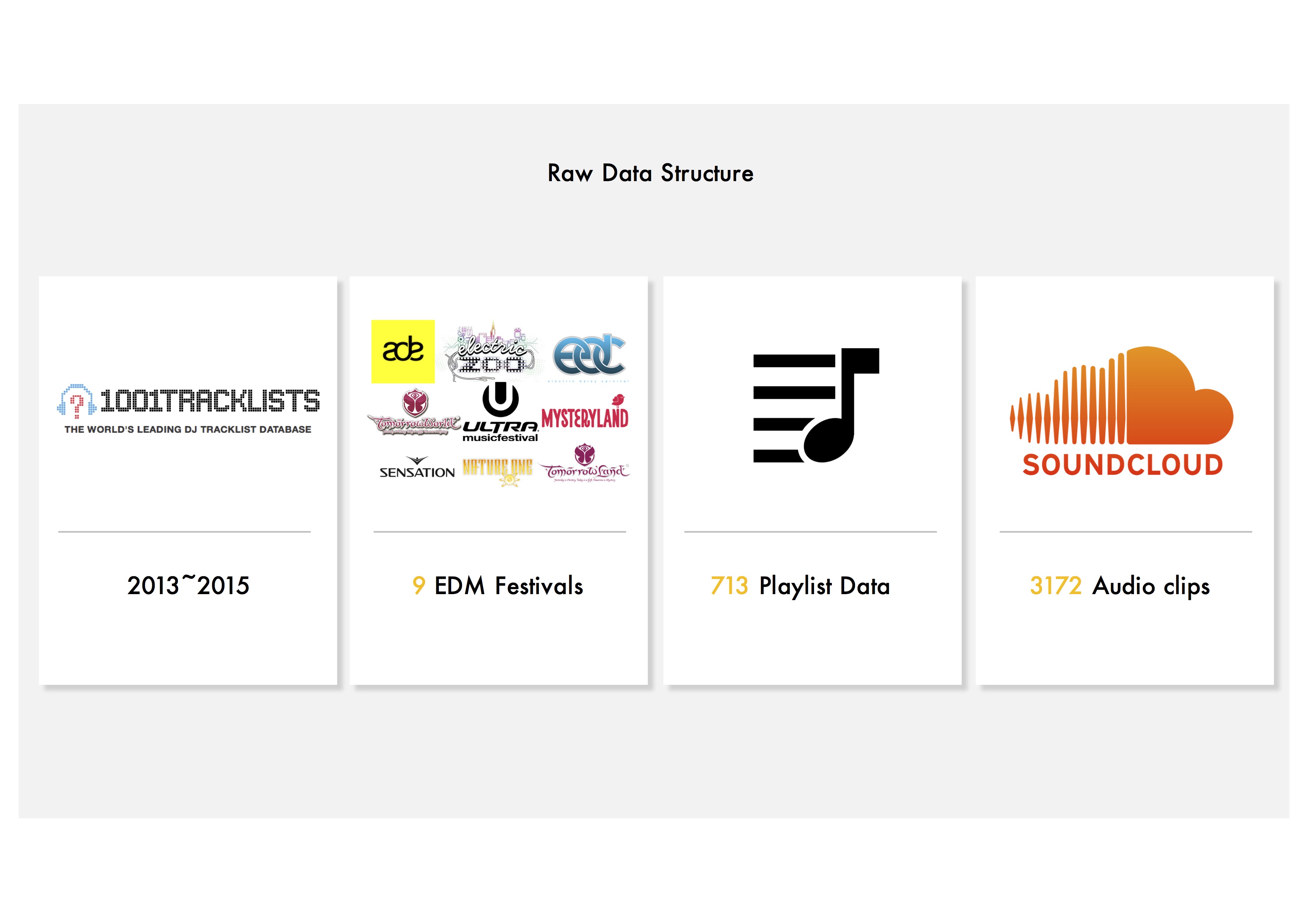 Popularity: Popularity is calculated according to DJ's song preference.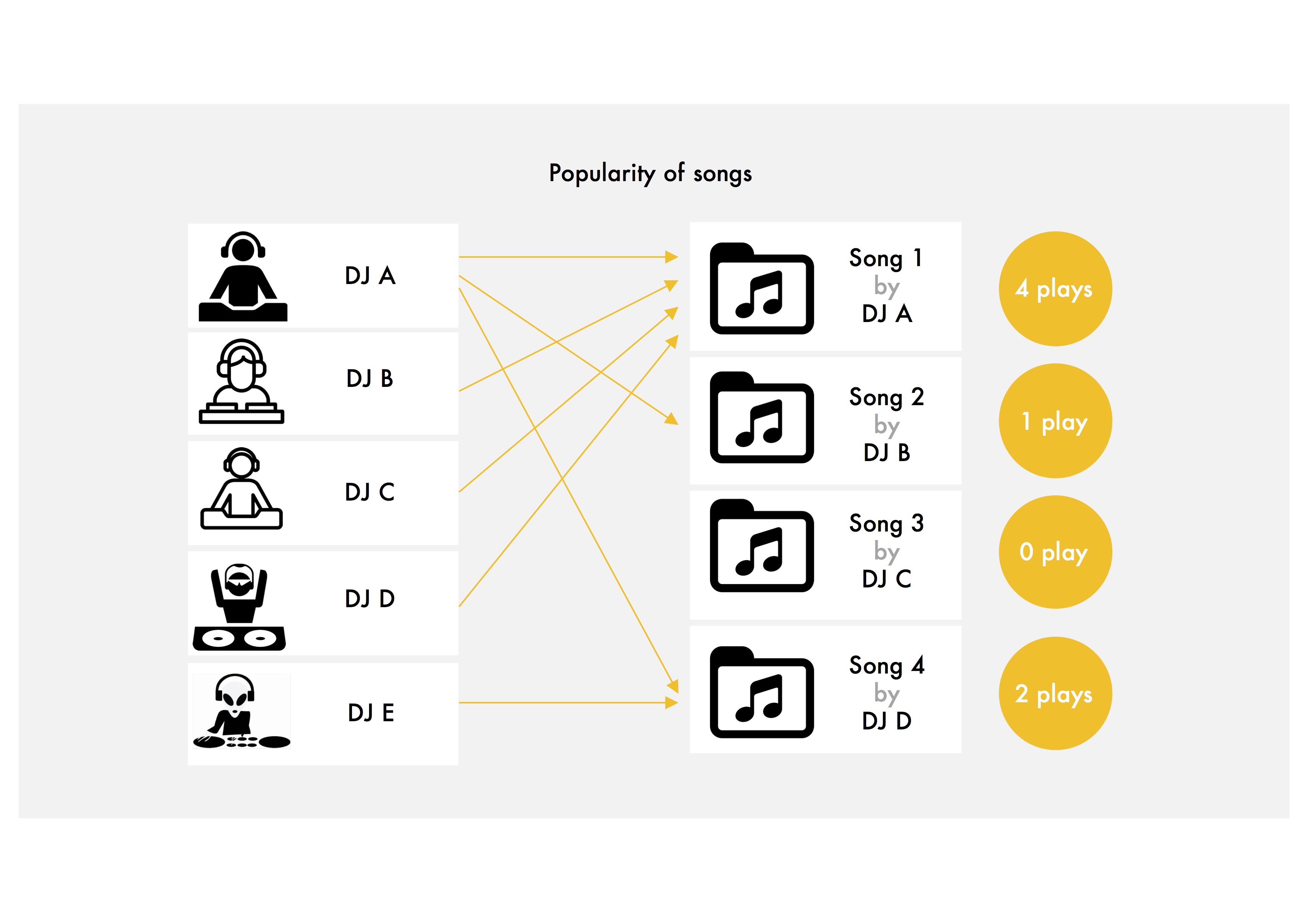 Models: Popularity / Audio Features, Network Features.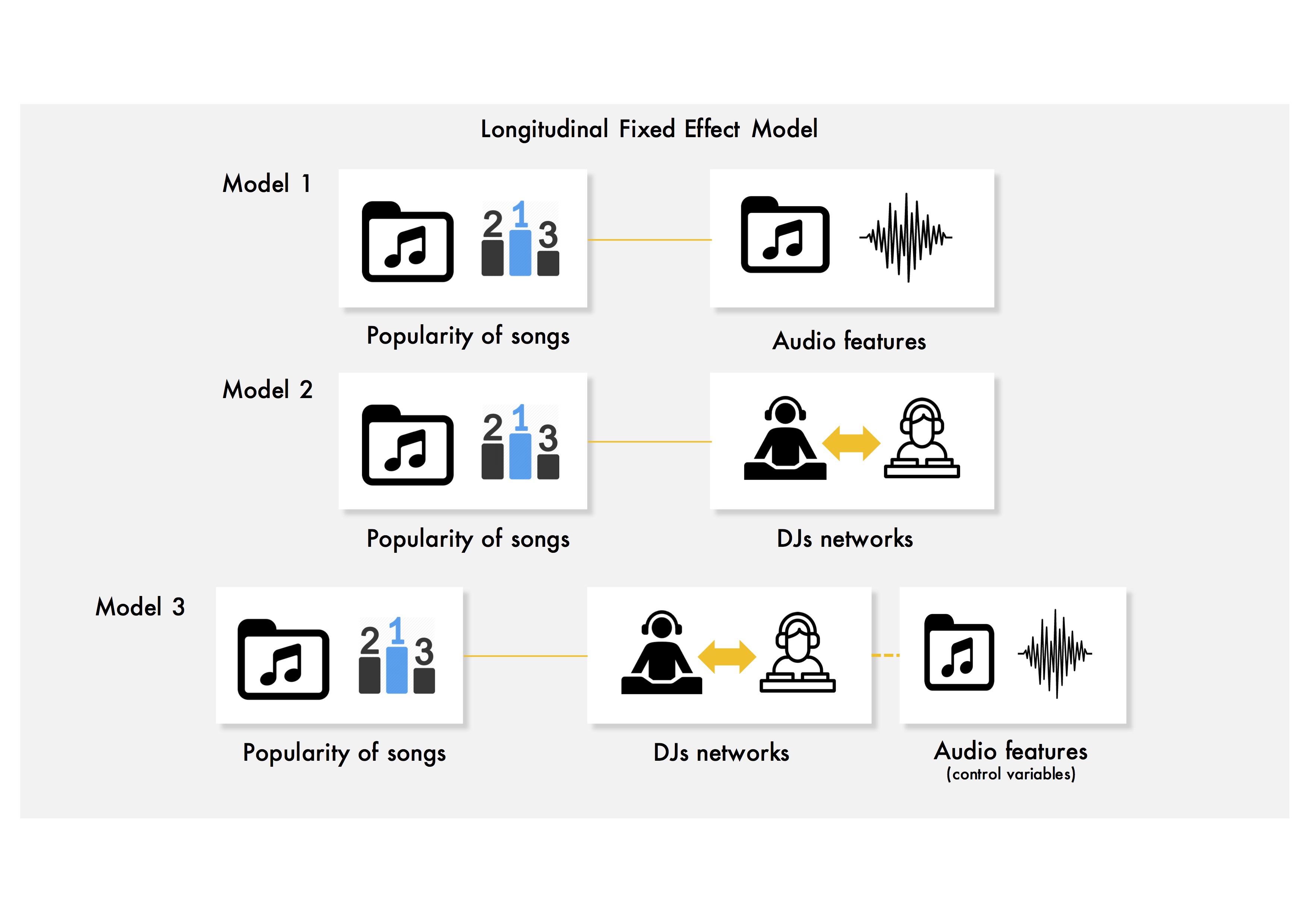 Model 1: Some audio features affect music popularity.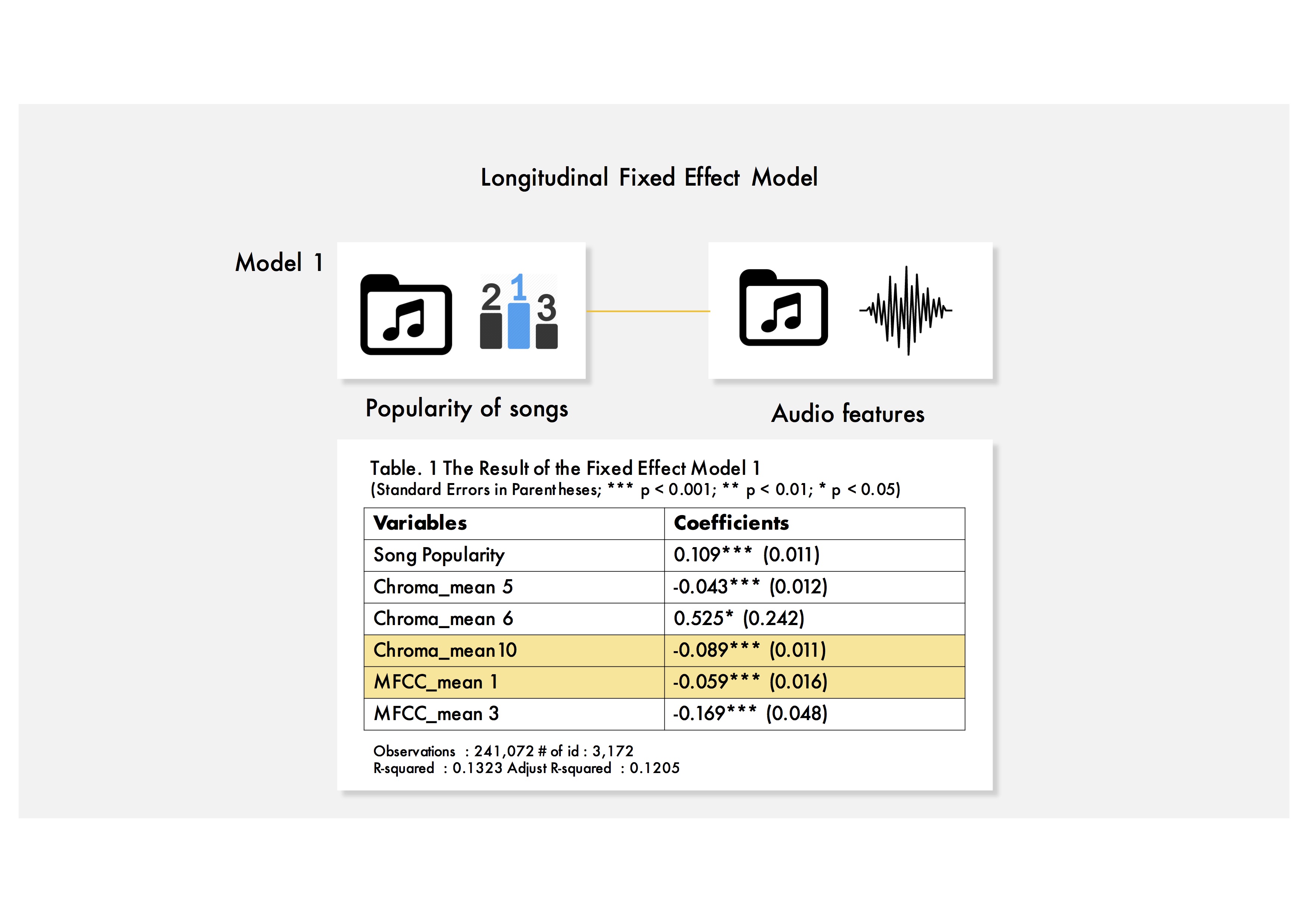 Model 2: Song popularity has a negative relationship with Closeness and Betweness.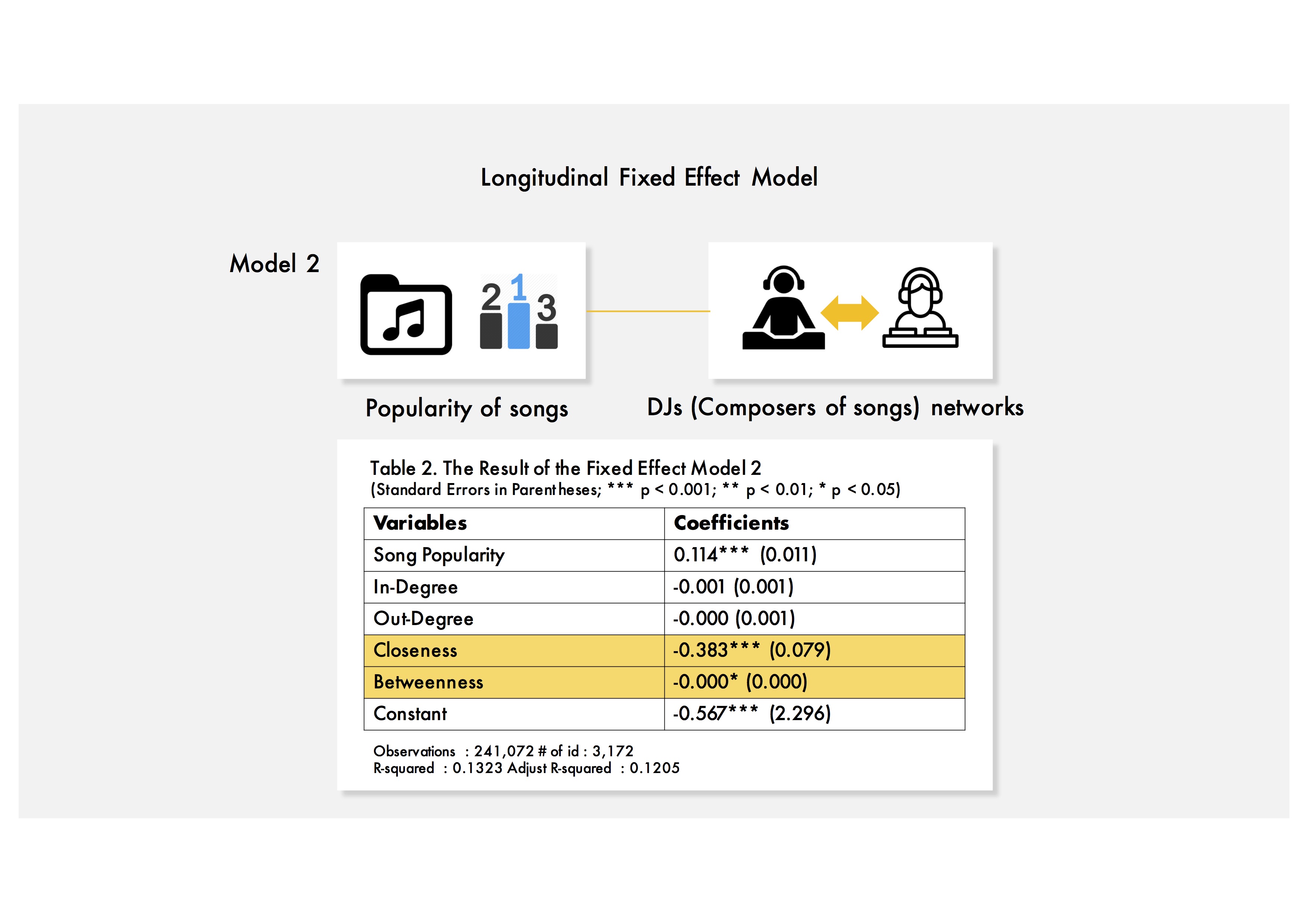 Model 3: Even when controlling Audio Features, Closeness and Betweness still show negative relationships.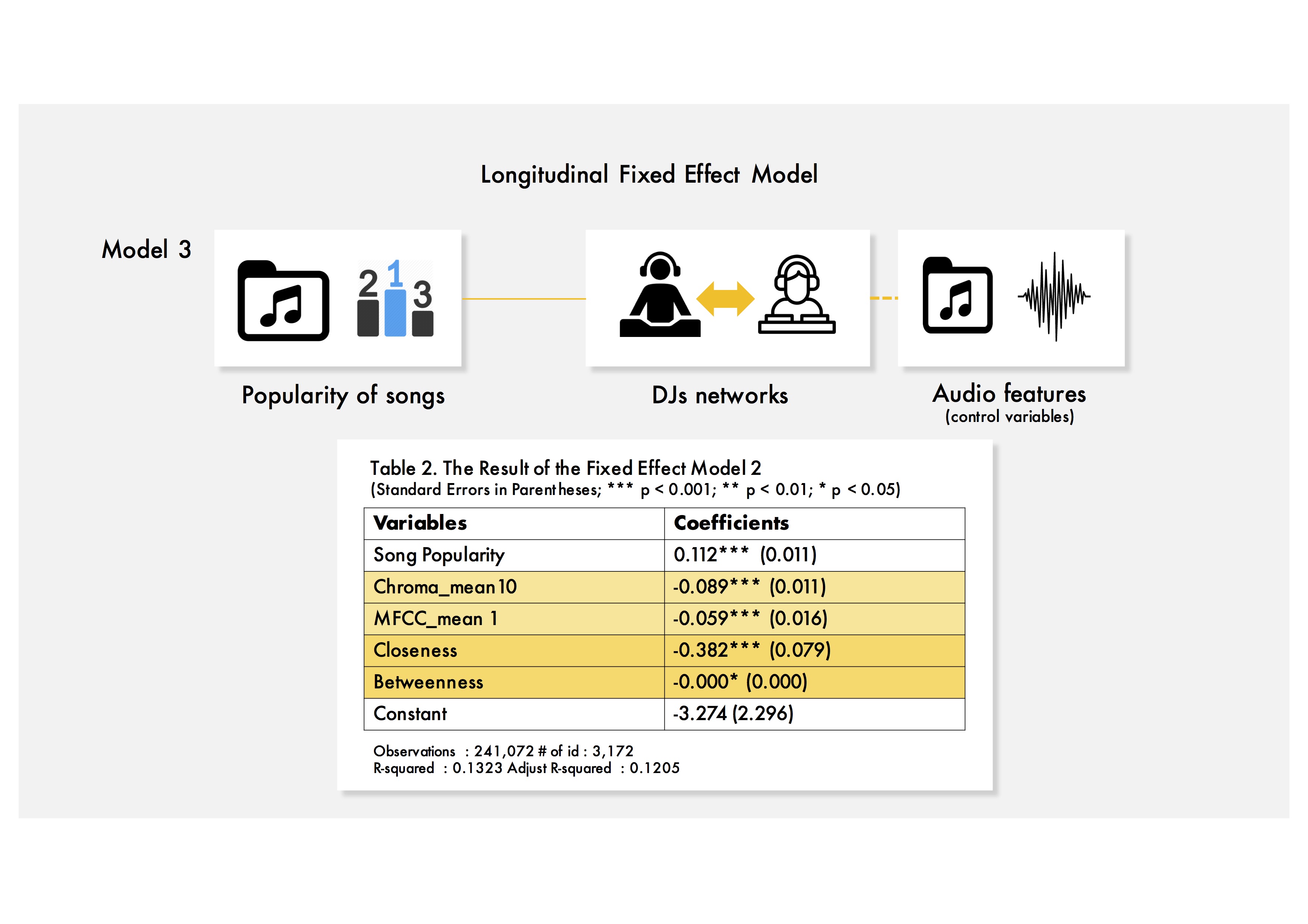 Analysis: Low Betweeness & Closeness.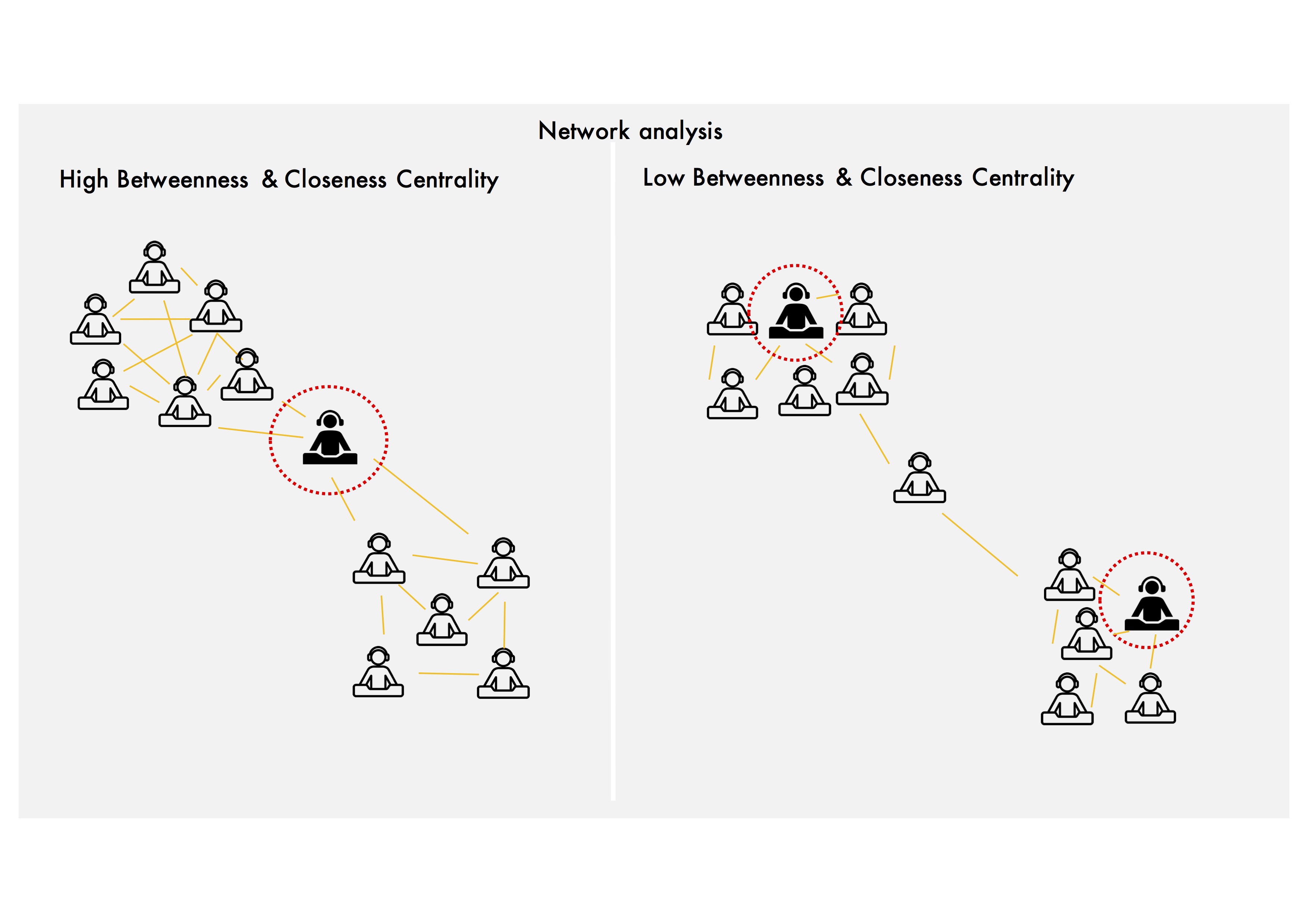 Analysis: DJs tend to play songs composed by DJs within their exclusive groups.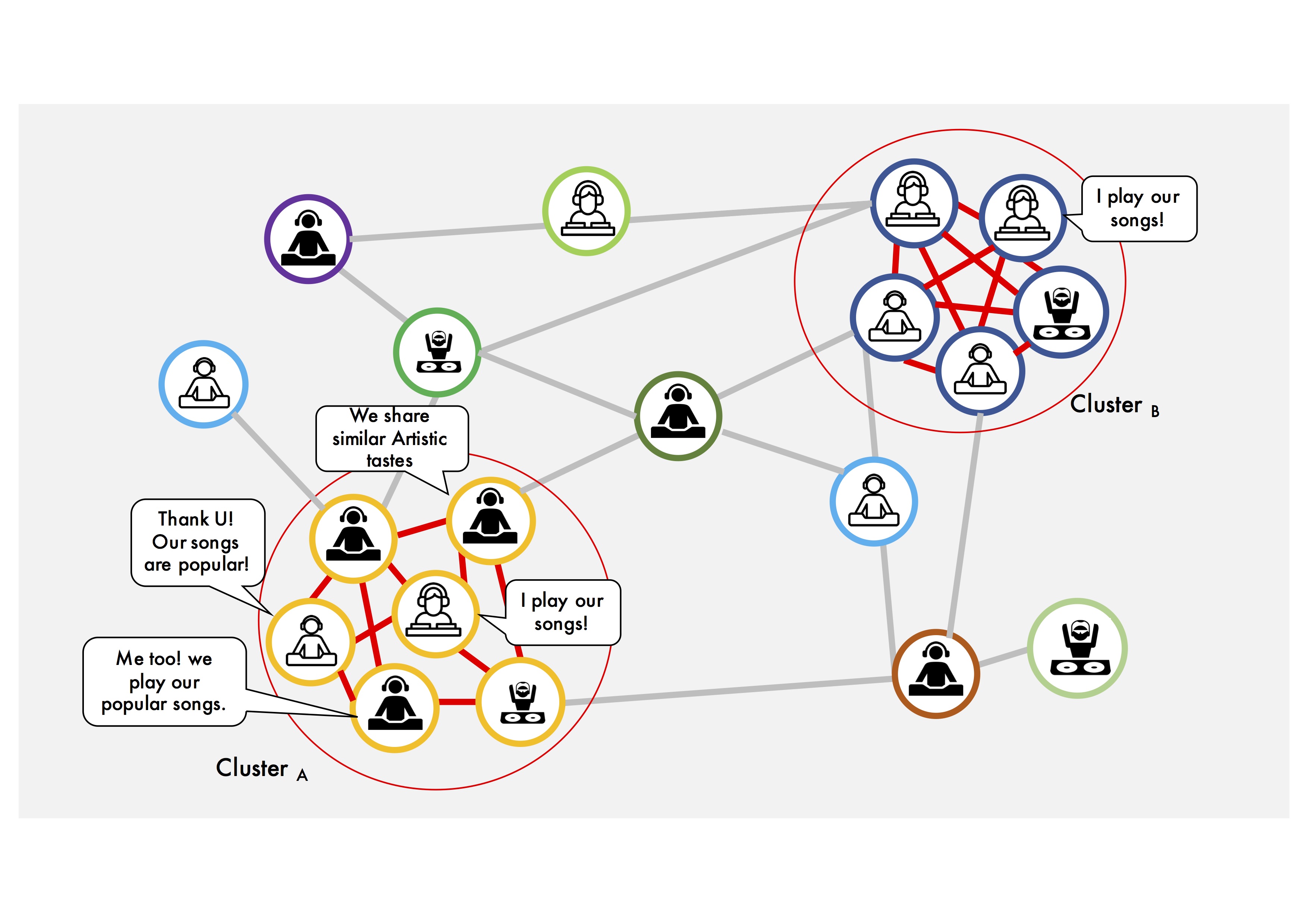 Example: The more popular a song is, the more often the song is played within the cluster.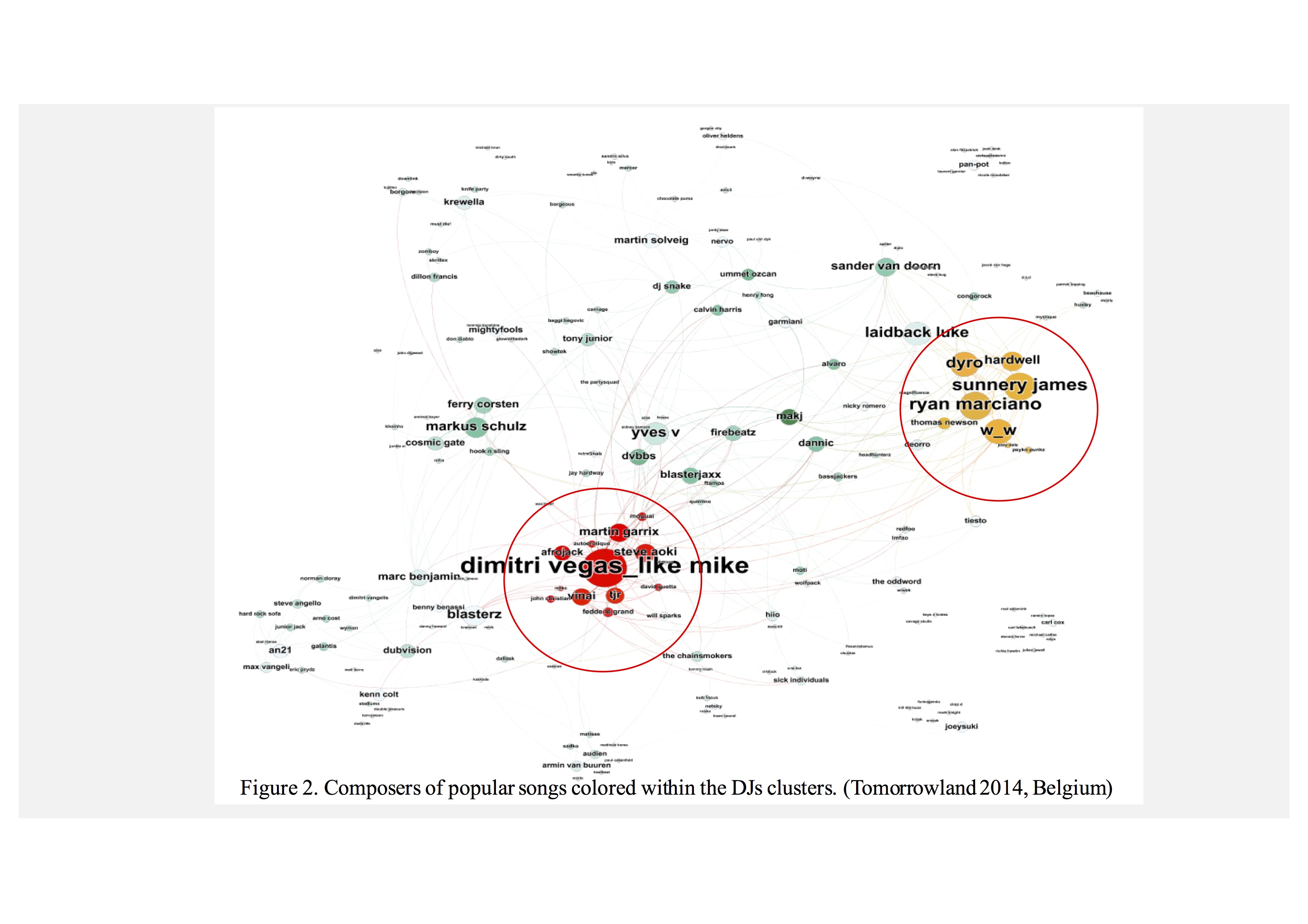 Check out the paper for more info.